Is childcare the key to unlocking gender equality in the workplace?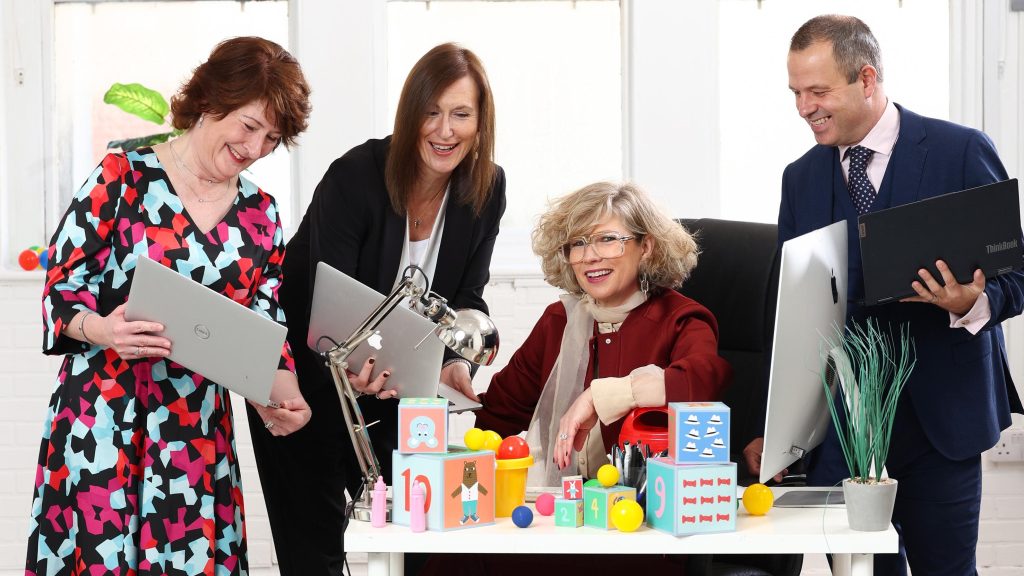 How childcare in Ireland can be reimagined, and whether it is the key to unlocking gender equality in the workplace will be the focus of our upcoming event for Equal Pay Day – the date on which women in Ireland effectively stop earning, relative to men, because of the gender pay gap.
'Why Care about Childcare' will take place at Smock Alley Theatre between 12.30pm – 5.30pm on Monday, 21st November 2022. You can register now to secure your complimentary ticket and join us to explore a vision of what childcare in Ireland could be, as imagined by our specially invited guest speakers from across the worlds of business, sport, politics, the media and the arts.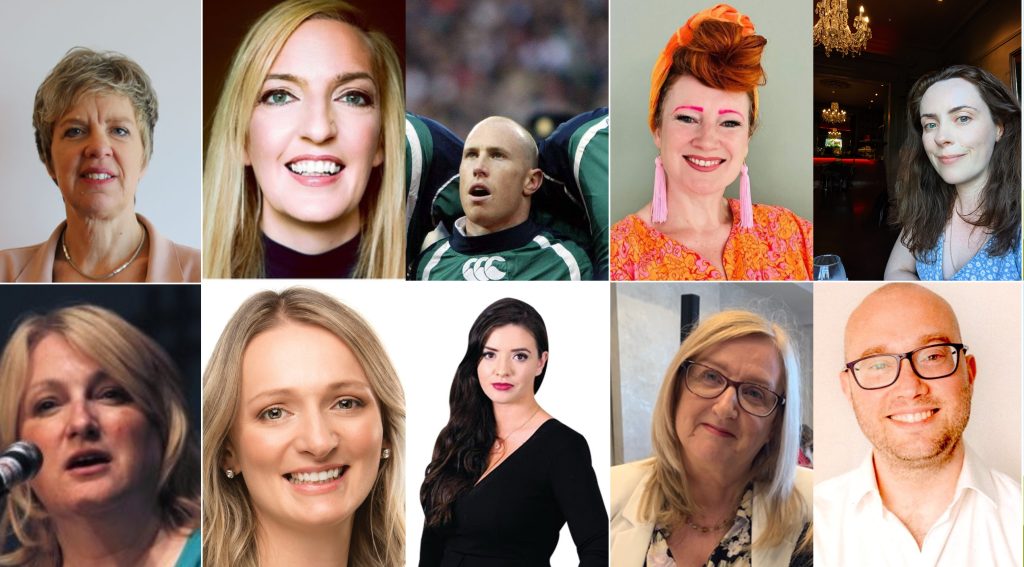 The event will be hosted by the founder of WorkEqual, Sonya Lennon and the CEO of WorkEqual, Angela Smith. Our speakers are:
Peter Stringer, former Irish rugby player
Peter Stringer is a former Irish and Munster rugby player. Since announcing his retirement from rugby in June 2018, he has become a certified personal trainer and participated in RTÉ's Ultimate Hell Week and Dancing with the Stars. He now lives in Dubai with his wife and has two young children, so he knows what it is like to manage a busy career as well as a family.
Ivana Bacik is leader of the Labour Party, TD for Dublin Bay South and life-long campaigner for women's equality, playing a key role in the campaign to repeal the Eighth Amendment. She is the Chair of the Oireachtas Joint Committee on Gender Equality, and Co-Chair of the All-Party Oireachtas Group on Workplace Equality.
Rebecca McAllister, breastfeeding expert
Rebecca McAllister is a breastfeeding expert and lactation consultant. She has volunteered with the nationwide parent support charity Cuidiú for over nine years. She also volunteers at shelters for pregnant people and new parents who are experiencing homelessness.
Taryn de Vere, bisexual fashion activist, performance artist and writer
Originally from Australia, Taryn first moved to Belfast in early 1998 and later settled in County Donegal, where she has lived since 2004. Taryn was one of the founding parents that set up Donegal's first multi-denominational school, Letterkenny Educate together National School. The school now has over 300 students and has been running for over 15 years.
Senator Emer Currie is a Co-Chair of the All-Party Oireachtas Group on Workplace Equality and Fine Gael's Seanad Spokesperson on Employment Affairs, Work/Life Balance and Northern Ireland. Senator Currie recently joined the WorkEqual Study Tour to Iceland exploring how Reykjavik have become a world-leader in childcare and parental leave.
Ellen Coyne, Irish Independent journalist and author
Ellen Coyne is journalist and weekly columnist for the Irish Independent, covering news, politics, health and features. She is also the author of 'Are You There God? It's Me, Ellen', published in 2020.
Frances Byrne, Director of Policy, Advocacy and Campaigning at Early Childhood Ireland
Frances Byrne leads the Policy, Advocacy and Campaigns team at Early Childhood Ireland, the leading organisation in the early years sector in Ireland, supporting over 3,900 members. Since the 1990s, Frances has worked in a variety of large and small organisations in the public and voluntary sectors, including OPEN, the national network of lone parent groups. Frances has been involved in previous WorkEqual November campaigns, speaking at an online seminar in 2021.
Jen Hogan, journalist, author and broadcaster
Jen Hogan is a features journalist, author, broadcaster and weekly columnist for the Irish Times. She is a mother to seven children, and writes about family, health and parenthood. Her book, 'The Real Mum's Guide to (Surviving) Parenthood', was released in 2017.
Anthony Marucco, father and supplier quality auditor at Northstar Healthcare UC
Anthony is a father of two, with one in school and one in creche. Originally from France, he lives in Carrigaline, Cork, where he works in the pharmaceutical industry.
Lelia Murphy, childcare manager at Crumlin Childcare Centre
Mother of seven and grandmother of nine, Lelia has worked in the childcare sector since the 1990s. She has managed Crumlin Childcare Centre since 2015, which provided full-time care to children aged four months to five years of age. Leila holds a BA Hons Degree in Early Childhood Care and Education and a Master of Arts in Leadership in Early Learning and Care.
The event will also feature break-out sessions facilitated by representatives from Permanent TSB and SOLAS, sponsors of WorkEqual.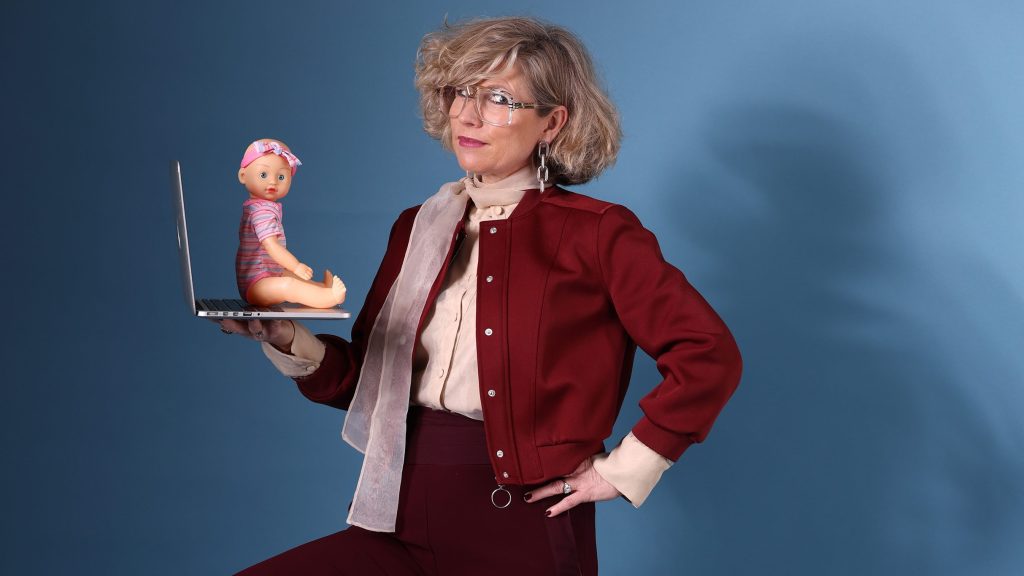 A message from our founder
Speaking at the launch of our annual Equal Pay Day campaign, our founder, Sonya Lennon said: "As part of our campaign this year, we are putting the spotlight on one of the biggest obstacles to gender equality in the workplace – childcare. The lack of sustainable, flexible and affordable childcare is recognised as a barrier to women entering and re-entering the paid workforce.
"WorkEqual recently travelled to Reykjavik in Iceland as part of a study tour to hear from members of parliament, trade union representatives, and civil society on how they have become the most gender-equal country.
"From all of our encounters there – including a meeting with the Prime Minister – it became very evident that accessible childcare and shared parental leave are the two key policy areas that had the most profound impact on making real progress on gender equality in the country. We're looking forward to presenting some of these findings at the upcoming event,and hearing some new perspectives on how we can make progress in this area in Ireland."
Headline Sponsors: Permanent TSB and SOLAS
Commenting at the event launch, Karen Hackett, Head of People Experience in Permanent TSB, said: "Permanent TSB is committed to addressing the barriers to women's and men's equal participation in the workplace. Through our partnership with WorkEqual, and through other proactive steps we are taking as an organisation, we have introduced a range of measures to support the above ambition including publishing our gender pay gap voluntarily for the past two years.
"There has never been a more important time for businesses across Ireland to focus on finding solutions to ensure that we can overcome the social and economic consequences caused by inequality in the workplace. This is the responsibility of every employer and we are proud to contribute to this national effort, in partnership with the WorkEqual campaign."
Andrew Brownlee, CEO of SOLAS, said: "The FET (Further Education and Training) sector is committed to developing the skills for a future workplace that is more gender-balanced. Initiatives such as gender pay gap reporting will help with addressing the current disparities, but it will not be one single policy alone that will address gender inequality. If we truly want full participation of both men and women in the workforce, and to close the gender pay gap, meaningful commitment is needed from organisations and businesses right across the board to make changes."
WorkEqual's vision is an Ireland where everyone's skills and potential are recognised by a society that champions workplace equality and fair remuneration.
WorkEqual provides interview and CV preparation services, styling consultations, financial management workshops and mentorship to women seeking to enter or re-enter the workforce.
At the 'Why Care About Childcare' event on Equal Pay Day, WorkEqual will launch the =Alliance, created for Corporate Ireland to move the dial on the gender pay gap and push Equal Pay Day closer and closer to New Year's Eve.