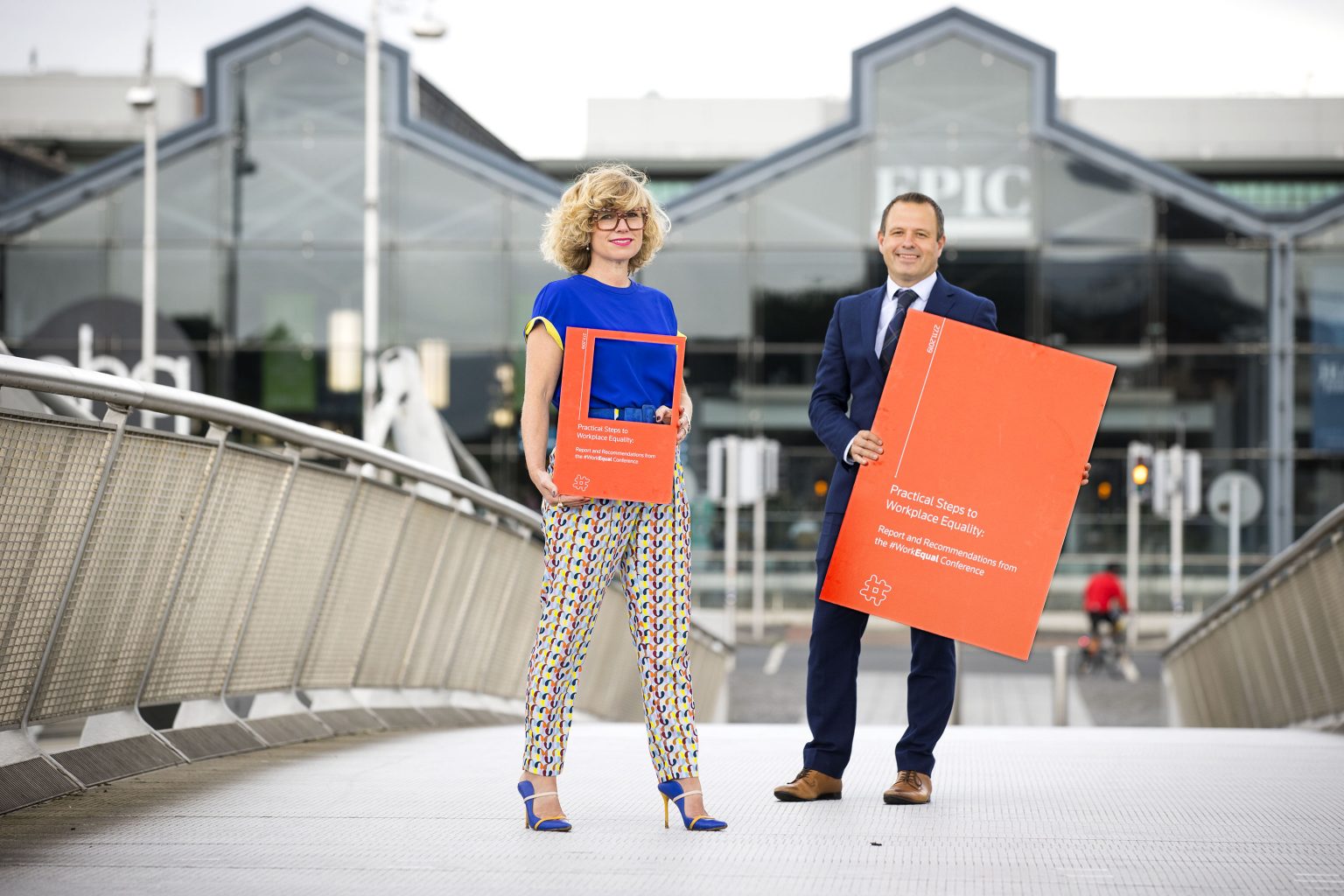 SOLAS Partners with WorkEqual for Three-Year Sponsorship
SOLAS has partnered with the WorkEqual campaign to support the campaign's work raising awareness of workplace gender inequalities and related issues – and develop solutions to address these.
This year marks the beginning of a three-year sponsorship of the campaign, and the continuation of SOLAS' long and proud relationship with WorkEqual and WorkEqual , who are behind WorkEqual. Andrew Brownlee, CEO of SOLAS, shares why SOLAS has chosen to support WorkEqual:
WorkEqual is about creating a more equal Ireland for all, a goal at the very centre of SOLAS's vision for the future of Ireland. This year's campaign has aptly been named 'The Solutions Series: a whole-of-society approach to progressing gender equality'.
 By partnering with the WorkEqual campaign as a sponsor, we at SOLAS are cementing our commitment to tackling gender inequalities – in our own workplace, in the further education and training sector and in Irish society as a whole.
The Role of Further Education and Training in Achieving Workplace Equality
We know the further education and training sector plays an important role in supporting women who want to reskill or upskill to further their careers or, indeed, women seeking to return to the workforce. In 2019, 60% of learners on Further Education and Training courses were female and many of them would have progress into employment after their course. But, even after successfully joining or re-joining the workforce, education can play a key role when it comes to career progression and juggling the demands of work and home life.
 If we can start the discussion in our own organisation around gender equality and bring this into the further education and training sector, I feel that we can make a real and tangible difference to gender inequalities in wider Irish society.
The Solutions Series
As part of this year's event line-up, I was delighted to be speaking on Monday, 9th November on the panel discussion exploring 'Why Understanding the Pay Gap is Key to Gender Equality at Work' and developing solutions to reducing and eliminating the gender pay gap in Ireland. Monday, 9th November is also Equal Pay Day in Ireland, marking the day on which women in Ireland effectively stop earning, relative to men as a result of the current gender pay gap in Ireland of 14.4 per cent.
Although the current restrictions have meant that a physical conference was not feasible, the opportunity of running a series of online panel discussions has allowed WorkEqual to broaden the global reach of the campaign, a development that we are proud to support and be part of.
 I welcomed the opportunity to hear from experts from Ireland and internationally at these events, and gaining valuable insights into how we can improve our efforts here in Ireland, and to working with the WorkEqual campaign, striving for a truly gender equal society in Ireland.
You can now watch the full panel discussion below: https://youtu.be/ZJr0ZXdUrPM
All events as part of The Solutions Series are open to everyone interested in gender equality to attend online, free of charge. You can find further information on all events as part of The Solutions Series and watch the events back here.