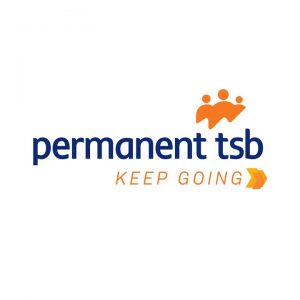 Permanent TSB talks WorkEqual
As part of the 2020 WorkEqual campaign, Eamonn Crowley, CEO of Permanent TSB, sat down with WorkEqual founder Sonya Lennon to discuss the importance of diversity and inclusion, and advancing gender equality in Permanent TSB.
Sonya and Eamonn take a deep dive into the challenges facing organisations when it comes to gender equality and the impact of Covid-19 on this journey; the practical steps that Permanent TSB have been taking to embed gender equality in all aspects of the organisation; and Eamonn explains why the bank decided to get wholeheartedly behind WorkEqual and sponsor the campaign for 2020, 2021 and 2022.
You can listen to the full conversation below:
Eamonn Crowley will be joining us for the last event of The Solutions Series for this year's WorkEqual campaign on Thursday, 26th November from 1pm to 2pm. The final instalment will take an in-depth look at the question: 'How Can We Address Women's Under-Representation in Positions of Leadership – at Work and in Wider Society?' Registration is free and available here.
You can also find out about research conducted this year by Permanent TSB showing that one third of all working parents worry that working from home or taking parental leave during Covid-19 will damage their career prospects. See the survey results here.