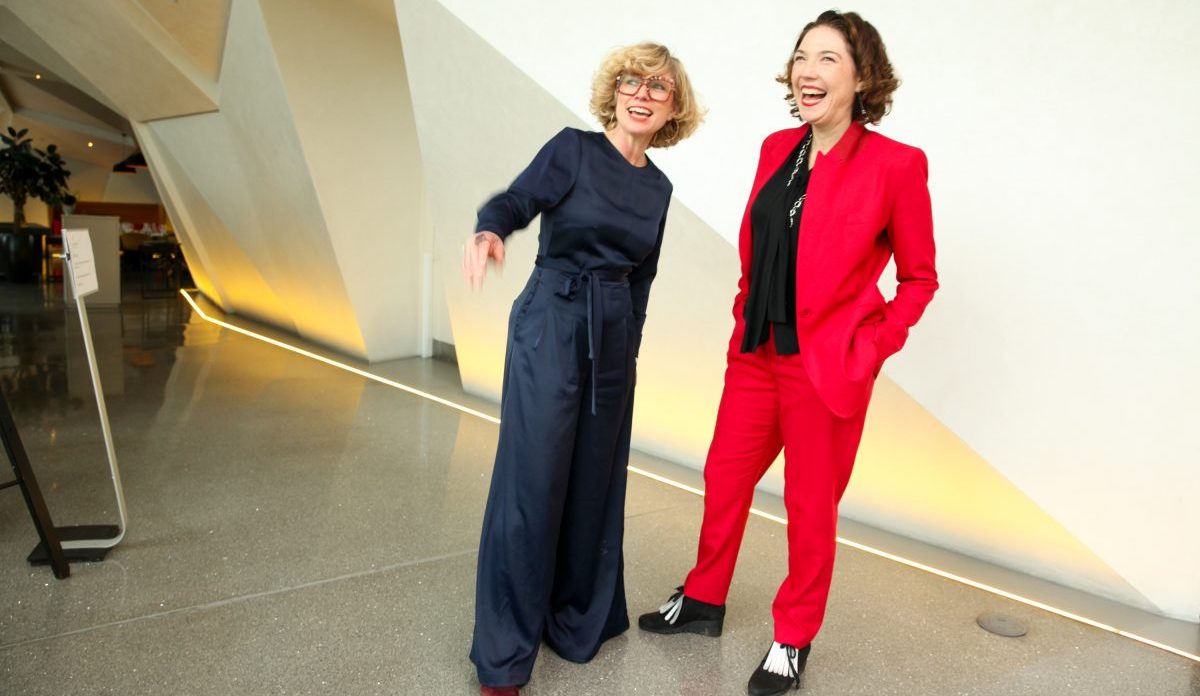 Sonya Lennon invites men to 'campaign visibly' for workplace equality this International Women's Day
Men are 50% of the story in the campaign for workplace equality.  That's according to Sonya Lennon, founder of WorkEqual , the charity that supports women to achieve economic independence.
Launching WorkEqual 's annual International Women's Day campaign today (13.02.19), Ms. Lennon said: "Workplace equality isn't about pitting men against women. It's about everyone in the workplace acknowledging the many benefits that equality and diversity bring.
"There have been countless studies demonstrating the benefits of gender-balanced decision-making, and research shows companies with a good gender balance are more profitable and more successful. Promoting equality and diversity at work also typically leads to benefits for all employees, such as increased flexible and remote working options, and more family-friendly policies. This stuff, when embedded makes work a better place to be for everyone.'
"In the past, however, equality and diversity initiatives were often considered 'women-only' issues.  Men were reluctant to get involved because they felt these issues weren't relevant to them or that they might be judged or even ridiculed by their peers.  It is time to change such attitudes.
"Men are strongly placed to be a catalyst for meaningful cultural and policy changes in industries across the country.  There is a business case for doing so.
"For International Women's Day 2019, our message is loud and clear: we need men to be our allies in campaigning for workplace equality; and we want to see men demonstrating leadership on this issue by campaign visibly alongside their female colleagues.
"We're calling on men throughout Ireland to support our International Women's Day campaign.  Men and women – future generations and Irish society overall – will benefit if we can achieve true equality at work."
International Women's Day
International Women's Day falls on 8th March each year, and WorkEqual  runs its largest annual fundraising campaign to coincide with the Day.  Last year, 55 workplaces across Ireland joined the campaign.
This year, WorkEqual  is hoping to have more workplaces involved than ever before.  The organisation is calling on workplaces to register their interest now – full details of how to get involved are available on www.dressforsuccessdublin.org.
The charity is also asking people to nominate their '#IWDHero' on social media on 8th March, by tagging a person they know to be making an active contribution, big or small, to march towards gender equality and using the hashtag.
Workplace Equality Statistics
According to the most recent figures from the CSO, women make up just 33.8 per cent of managers, directors and senior officials in Irish workplaces.
The CSO also reports that less than a quarter (22.2 per cent) of the TDs in Dáil Éireann in 2016 were women, the twelfth-lowest representation in the EU and below the EU average of 28.7 per cent.
Research published by Boston Consulting Group in 2017 showed  that, globally, when men are actively involved in gender diversity, 96 per cent of companies report progress. When men are not involved, only 30 per cent show progress.
A 2016 Peterson Institute for International Economics study of 22,000 global companies found that, as companies increased the number of women among board members and senior leaders, their profit margins increased as well.
In a 2009 study carried out by Catalyst, 74% of men said fear was a barrier to visible support for gender equality – fears of loss status, making mistakes, and other men's disapproval were cited.
ENDS
Contact: Darragh McGirr / Vanessa Hogan, Alice PR & Events, Tel: 01-5582151 / 086-2599369 or Email: media@alicepr.com
Notes to Editor:
About WorkEqual
Founded in 2010 by fashion stylist, designer and tech entrepreneur Sonya Lennon, WorkEqual  provides women with the clothing, skills and confidence needed to succeed in the workplace.  The services provided by WorkEqual  include suiting appointments, a career centre, sectoral workshops and ongoing career support.  The charity also campaigns year-round for workplace equality at national and international levels of business and politics.
WorkEqual  is a registered charity and part of a worldwide network of WorkEqual  affiliates.
Follow WorkEqual  on Twitter, Facebook, Instagram and LinkedIn: @WORKEQUAL