WorkEqual Styling Consultation testimonial: 'The whole experience was great for my confidence.'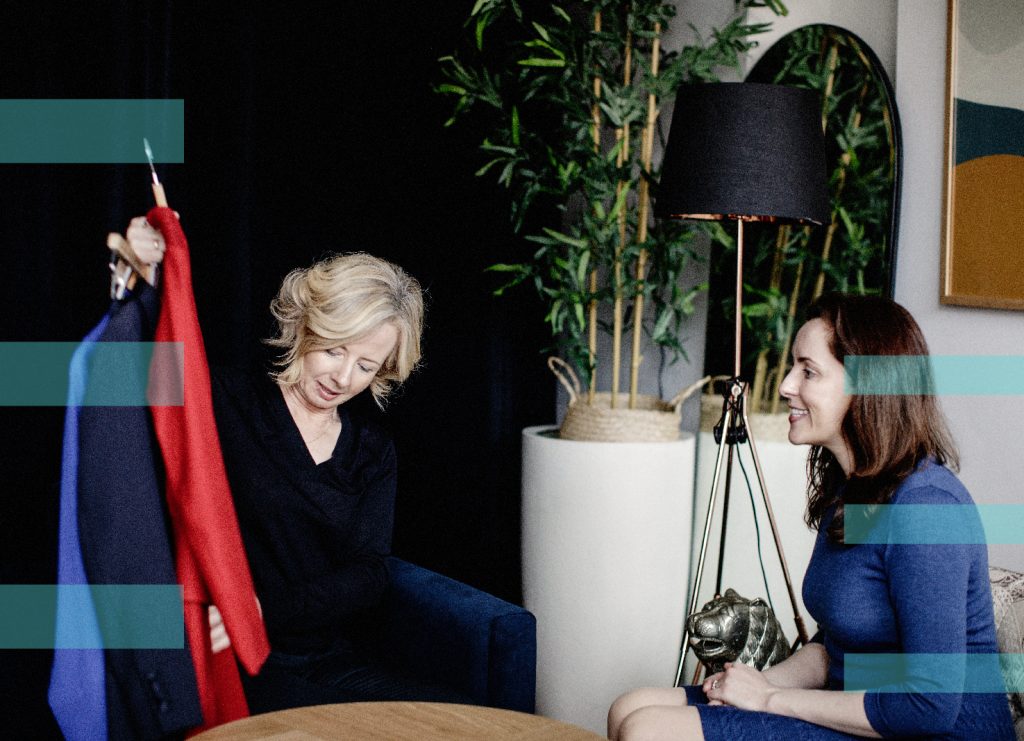 At WorkEqual, we support women across Ireland to enter or return to the workplace. It can feel like a challenge to find your first job here, or to search for a new opportunity after taking a career break to care for loved ones. That's why our team of mentors are here to help build your confidence and give you the skills you need to succeed in your job-search.
Recently, Jenny came along to the WorkEqual Boutique to meet one of our volunteer Styling Consultants and here, she shares her experience:
WorkEqual's styling consultation meant so much to me. It was an unbelievable experience to work with Máirín, the styling volunteer who helped me.
I had the opportunity to have Máirín, a professional with such a great eye, take me through the clothes that may or may not suit me. The range of styles and choices available in the boutique in Smithfield in Dublin city was so amazing.
The whole experience was great for my confidence. I felt so much better prepared to dress for work, and even leisure, when I left the boutique.
To have such a range of clothes, shoes and accessories available to try and even keep is such a unique opportunity. I loved my time at the boutique, and it has been a definite game changer on so many levels for me.
I was treated in such a kind and caring way by everyone at WorkEqual. I really felt that Georgina and all of the staff there on the day were rooting for me, they understood the challenges I was facing and were genuinely in my corner.
They went out of their way to find pieces and accessories that might suit me. It was such a positive and life affirming experience for me. There has been a huge change in me since I attended the boutique.
I have far more confidence in what my style is, and I have more confidence to try new ideas, colours, styles, shoes, coats and jewellery.
As a Transgender woman who has come to accept who I am at a later stage in my life, WorkEqual's service has been such a positive for me. I can't express enough how thankful I am to have had this experience in the boutique.
The care and generosity of all the staff I met was very touching, particularly in a world that doesn't get the Trans Community all of the time.
Máirín is a magician and I feel very privileged to have had the opportunity to spend time working with her.
WorkEqual – here for you:
Our services are free of charge for individuals seeking support. If you would like to book in your own styling consultation, contact us at info@workequal.ie or by phone on 089 2202015. You can find out more information about our other services, such as interview preparation, mentorship and financial education workshops here.