WorkEqual volunteer testimonial: 'Interview Wear Workshop' for Youthreach groups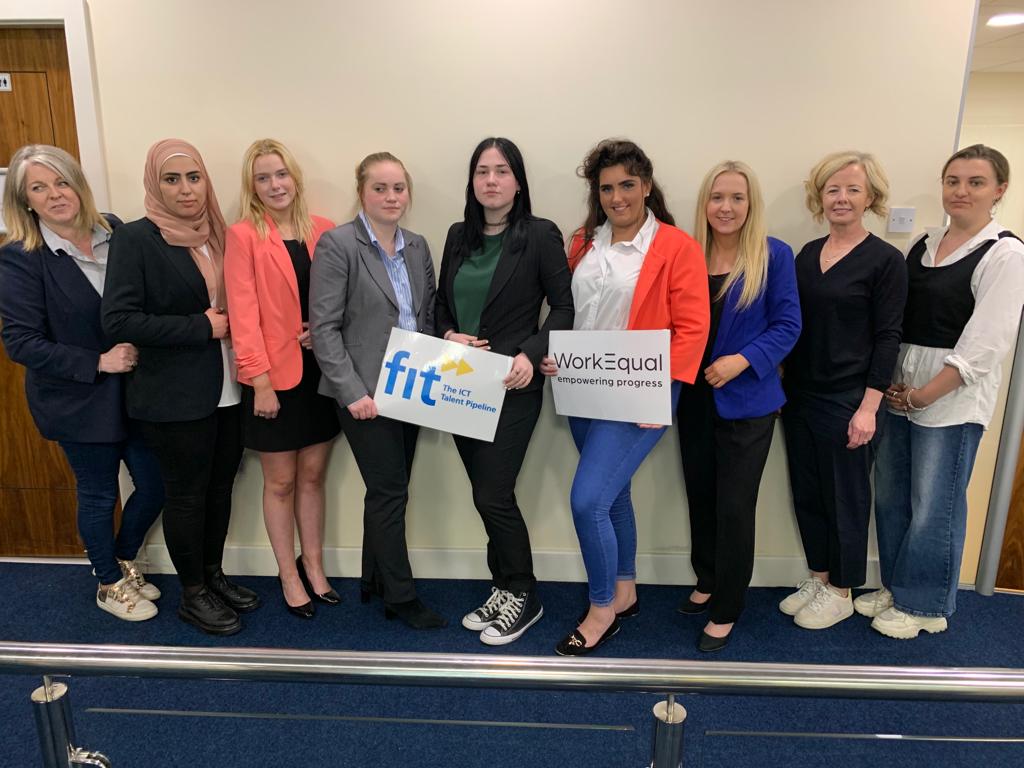 In June, we were delighted to facilitate a very special 'Interview Wear Workshop' for Youthreach groups from across Ireland. Our WorkEqual Styling Volunteers set up a pop-up boutique at the event, meeting with young people from Dublin, Offaly, Mayo and Meath over the course of the three day event at Fastrack Into Information Technology (FIT) Glasnevin.
Styling the next generation of Women in Tech
Lynda, one of our styling volunteers at WorkEqual, shares what the event at FIT Glasnevin was like for both the young people and the Styling Volunteers:
WorkEqual are delighted to be back holding in-person events, and our team of Styling Volunteers were really looking forward to working with YouthReach groups from across the country.
We arrived at FIT Glasnevin early in the morning, and we set up our pop-up boutique with specially selected interview appropriate work wear we took from our main boutique in Smithfield in Dublin city.
Students arrived in the morning time, and once they settled into their new surroundings, we were all introduced to each other. Firstly, we explained who we are and all about the work we do. Then we got to work with styling and helping the students choose an outfit for potential interviews, over the course of morning and afternoon sessions.
The students were a bit nervous at first, as many had never been styled for interviews before. We wanted to put the students at ease, so we told them our goal was to make every one of them feel confident for interviews, and to make sure their interviewer knew they made an effort to dress professionally. A lot of these young people would be entering the workforce for the first time, and we wanted to make sure they were prepared.
We helped the students style their interview outfit, one which was very different to their usual day-to-day clothes or going out clothes. The students were wonderful to work with, and they were very open to trying clothes they would not usually wear, such as work jackets and blazers.
The students were a bit unfamiliar with what to wear at the beginning, but by the end of the sessions, they had a new-found confidence. The time and advice the stylists gave the students was so valuable, it was a unique experience for everyone involved.
Even though the WorkEqual stylists only met the students that morning, here we were, dressing them for their first interview and their first job.
The facilitators were lovely, warm and kind, championing each student to be their very best.
All the students were brave and open. They were finding their feet and navigating their lives, and here at WorkEqual we were proud to play a small part in their journey!
Could our Styling Consultants help you?