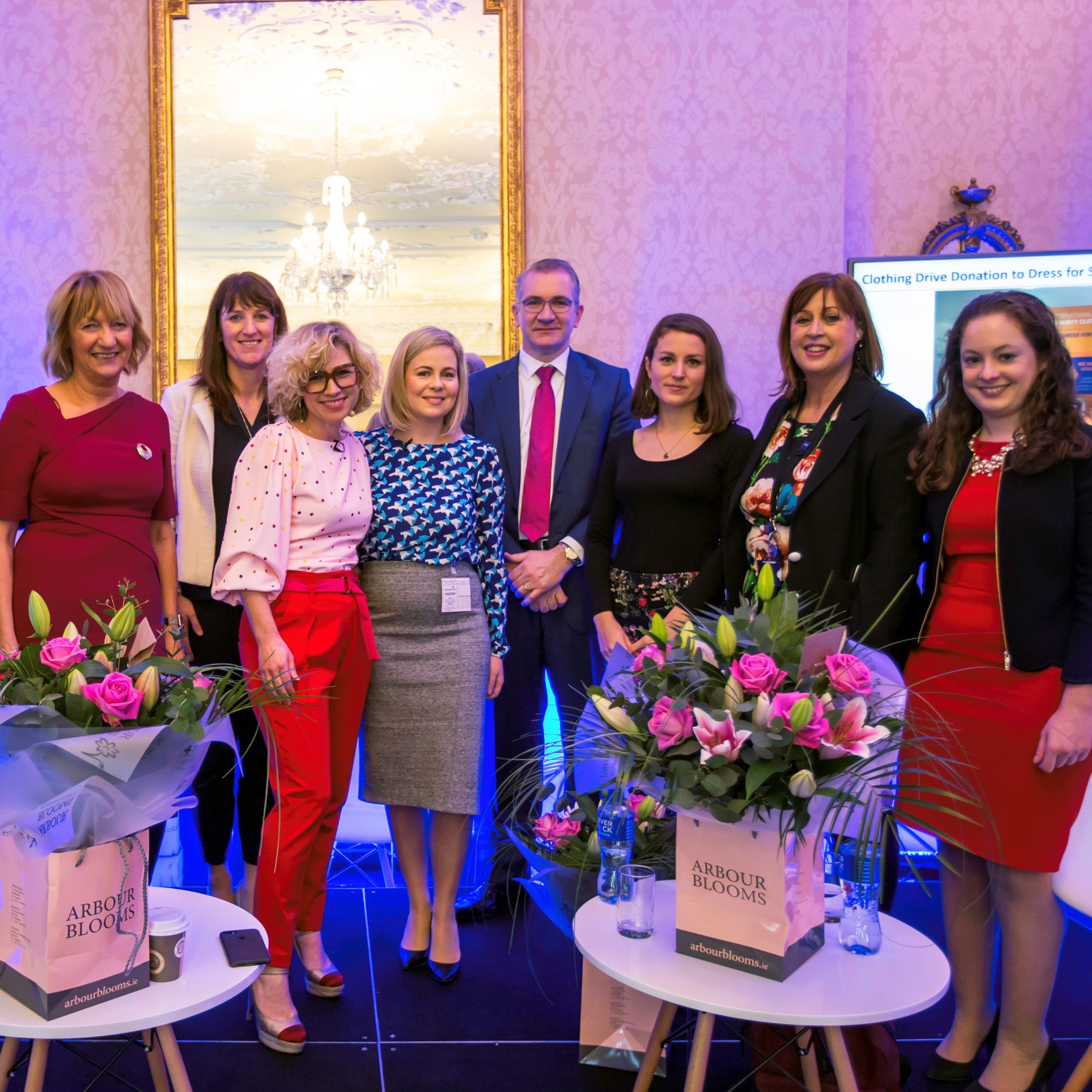 Happy International Women's Day!
Happy International Women's Day (IWD) to all of our team, clients and supporters. We are so lucky to have such strong, generous and all-round wonderful women surrounding us here in WorkEqual (WORKEQUAL).
Our International Women's Day Campaign
For the seventh consecutive year, organisations across the country are celebrating IWD by supporting our work. We're overwhelmed and so incredibly grateful of these organisations. Companies and groups such as Diageo, J.J. Corry, Mastercard and RSA Insurance will be running panel discussions, clothing drives and fundraisers in support of our work. There's even a limited whiskey release, the proceeds of which are being donated to WorkEqual !
Thank you to each and every one of our supporters for the work and generosity involved in each and everyone of these campaigns and events. It helps us continue our work throughout the entire year.
What a year it's been!
There's no time like IWD to look back on the advances in the journey to full gender equality in the workplace. So, lets!
In the twelve months since IWD 2019 – there have been some huge milestones for us in WorkEqual .
Firstly, we have supported our 3,000th client this year! That's 3,000 women suited and coached for job interviews; mentored; and provided with the confidence they require to succeed. Thank you to all who have supported us to make this happen, from funders and donors to the women we work with every day. Your support helps us to change lives.
Mná na hÉireann Award
In October 2019, we were announced as one of seven winners of the Mná na hÉireann Fund awards, by the Social Innovation Fund (SFI). The support from the SFI has already proved to have a huge impact on our ability to provide our services to a growing number of women across the country. We look forward to working with them throughout the year to continue to build and expand our charity.
Read more about the award here.
The #WorkEqual Conference
In November of last year, we held our first #WorkEqual conference, an event to distil collate a number of practical steps to be taken by government, business and civil society to advance gender equality in the workplace. Speakers including An Taoiseach, Leo Varadkar TD; British journalist and author of 'Mother of All Jobs', Christine Armstrong; and Chair of the Icelandic Women's Rights Association, Tatjana Latinović. Attendees contributed to discussions on the practical steps that we can take as a country to make Ireland a more equal place to work and live, and we'll be submitting these steps to Government in the coming months.
More broadly, we have also seen a number of major developments around gender equality in Ireland – steps being taken that we have campaigned and lobbied for over the last number of years.
Gender Pay Gap Disclosure Legislation
This year saw the passing of the gender pay gap disclosure bill. This legislation will require employers to publish information relating to the gender pay gap among their male and female employees.
We have been working with a number of companies on our Pay Gap Pioneers programme, who will be disclosing their pay gap early along with their strategy for closing it. This is a huge step forward in the journey to full workplace equality for the women of Ireland.
The Citizen's Assembly on Gender Equality
In July, the Citizens' Assembly on gender equality was established. The Assembly has been tasked with advancing gender equality by bringing forward proposals that seek to ensure equal opportunities for women and men at all levels of decision making in the workplace, politics and public life.
It has been a great year, which has seen lots of progress. IWD 2020 is the perfect time to reflect on the positive developments and goals achieved, and to look forward to the work yet to be done to achieve full gender equality in Ireland.
Thanks to all of the women and men who have worked with, supported and advocated for us this year.
We look forward to continuing our work for years to come.
Happy International Women's Day!
WorkEqual