Meet the team: Janet Connolly, WorkEqual styling volunteer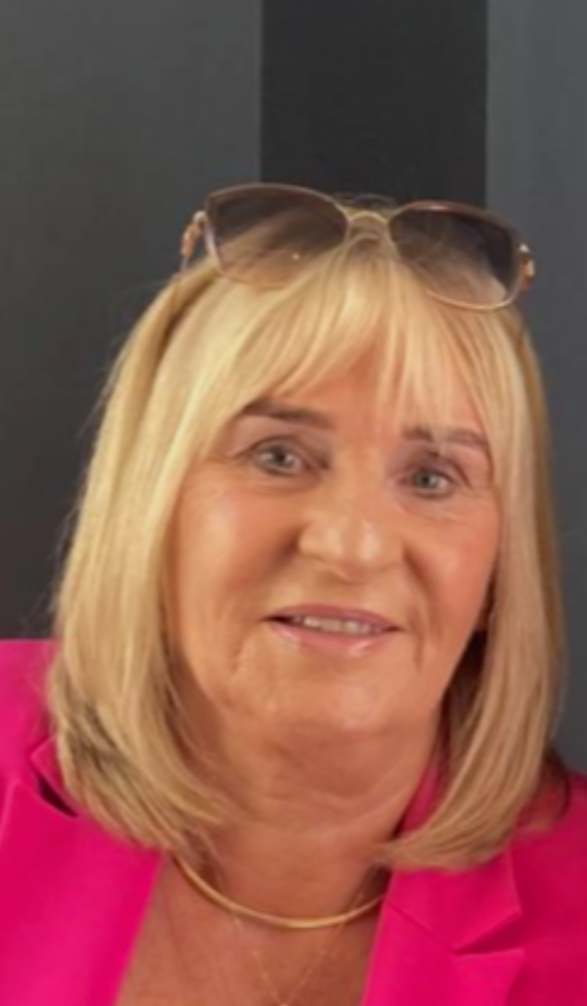 As part of our International Women's Day celebrations, we're shining a spotlight on the incredible women who make WorkEqual all it is. Meet Janet, one of our longest-serving volunteers. She has been providing styling consultations to our clients for over a decade now, since we first started out as Dress For Success Dublin.
1. Tell us a little about your own background and your career to date, Janet. How did you get involved with WorkEqual?
I was basically a stay-at-home mother for 20 years but always had an interest in fashion. After working in retail, I completed my Fashion and Styling consultancy course in Dublin Institute of Design. I applied to volunteer with Dress for Success Dublin in 2011, after reading an article in the Irish Independent. Currently, I still volunteer with WorkEqual.
2. Tell us about your role – what does a typical day look like?
My role as a volunteer is styling women for work interviews and giving them a work wardrobe. A work wardrobe is made up of various outfits to suit the successful client, and the clients get to keep the clothes. My typical day is having a one-to-one consultation with the clients and suiting them professionally for work interviews. My favourite thing about volunteering is interacting with the clients and listening to their stories, some happy, some sad, but once they leave with a smile on their face, it makes my day.
3. Do you remember any WOW moments from your volunteering experience?
The wow moments are when the clients looks in the mirror after their styling session and are overwhelmed with emotion. It is like a flick of a switch. I have styled so many clients over the years and many have had a big impact on my life but when a client leaves happy and comfortable, especially when their interview is successful and they come back for a work wardrobe, it is most rewarding. This is what makes volunteering with WorkEqual worthwhile.
Want to become a volunteer?
Interested in helping other women like Janet does? We are always looking for styling volunteers. As a styling volunteer, you will help women choose an interview outfit, and when they get the job, you will help select a work wardrobe for them. An interest in fashion or retail experience is desired! If you are interested, email us at info@workequal.ie. To find out more about our services, visit our services page.