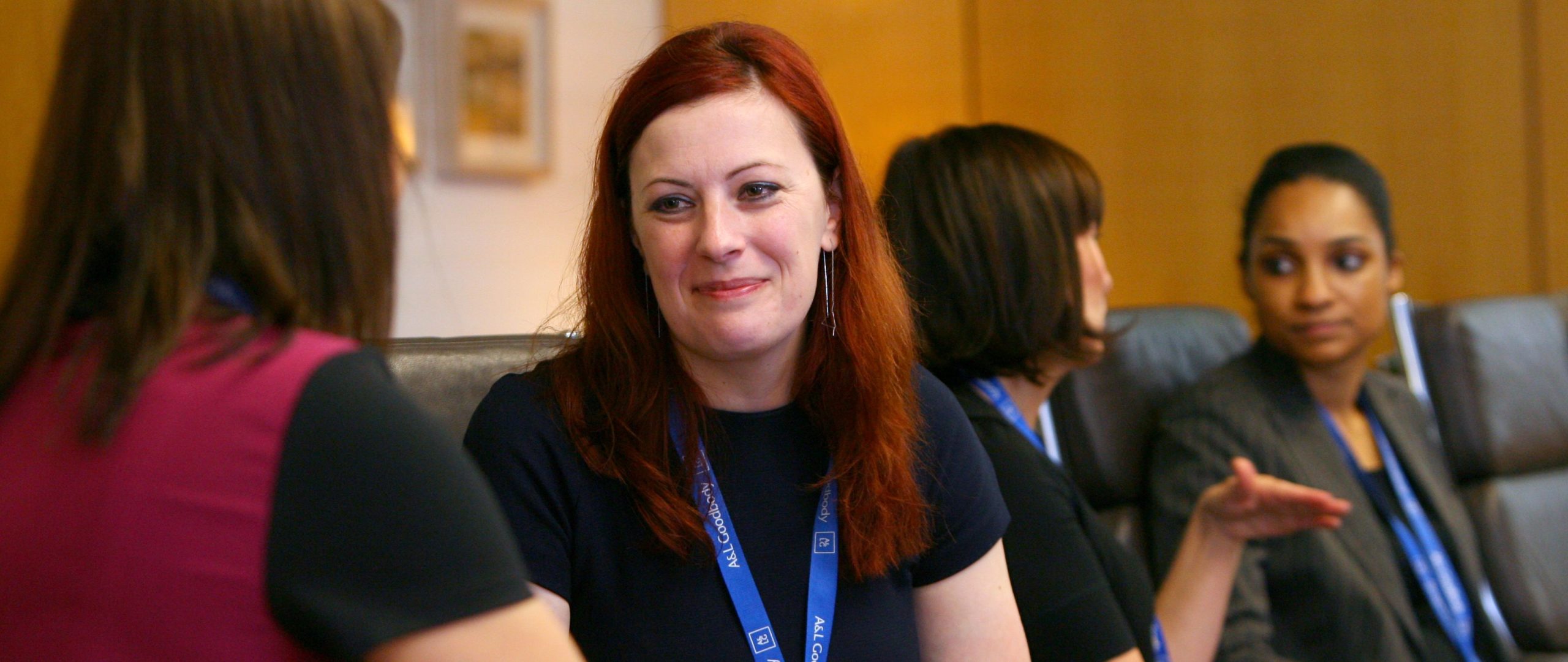 Secure a Job with the WorkEqual Mentorship Programme
At WorkEqual , we have been adapting to our new working arrangements, to provide the services that are most needed at this time.
The difficult reality to be faced is that many more women are now unemployed as a result of the Covid-19 pandemic. In fact, the pandemic and its economic implications have had a disproportionate effect on women's employment.
If you, or your partner, has lost a job or you're trying to enter or renter employment, you're not alone and we understand the difficulties and challenges at this time. We are working hard to support as many women as we can.
One the services we have adapted is our online mentoring programmes for women who are impacted by unemployment.
Get in touch with us to find out more here.
THE MENTORSHIP PROGRAMME
The programme matches women with trained mentors to provide support and guidance, in line with your specific goals to get back to work. Our mentors can work with you on CV preparation, interview coaching and career advice.
The programme is flexible to work around your needs, and sessions can be done by video call, phone call or by email.
The programme includes:
An initial consultation to identify your goals and objectives.
6 tailored sessions across six months.
Developing a tailored plan of action to meet the goals identified.
Support and guidance on opportunities and challenges throughout the process.
There are also opportunities to join workshops on topics such as confidence-building and CV preparation.
MENTORS
All of our mentors are trained and matched with women that they can best support, based on individual goals and objectives.
As well as our own WorkEqual  HR experts, we have partnered with companies such as AbbVie, JP Morgan, Verizon, BNY Mellon and William Fry. Members of their teams have now become trained mentors, ready to lend a supporting hand to get mentees into work.
Get in touch with us to find out more here.
We have a huge range of mentors with specific expertise and you can read about just some of them below:
Jennifer Campion
Jennifer is a Director within EY's People Advisory practice and a postgraduate student on UCD's Masters in Business and Executive Coaching. Jennifer believes that our performance is improved when we are allowed the opportunity to reflect and define our own path forward and views coaching as a way to provide the space to view our challenges and opportunities from a fresh perspective.
Ada Kelly
Ada joined WorkEqual  as a HR Volunteer in 2012. She is a fellow of the Chartered Institute of Personnel & Development (CIPD) and holds qualifications in Counselling and Marketing. Ada spent 13 years working in HR at Guinness Ireland and in recent years, has worked as an Independent Consultant specialising in selection and training with many large companies and Government Departments.
Eva Molloy
Eva is the Office Manager at Pinsent Masons Law Firm, with more than 12 years of experience in administrative and office management. Eva has an open, friendly approach and has a a wealth of experience in the recruitment process of Legal and Financial institutions. As well as her degree in Irish Law, Eva has a Diploma in Public Relations.
If you are interested in joining the programme or your company would like to partner with us and provide mentorship to women across Ireland right now, contact us today.