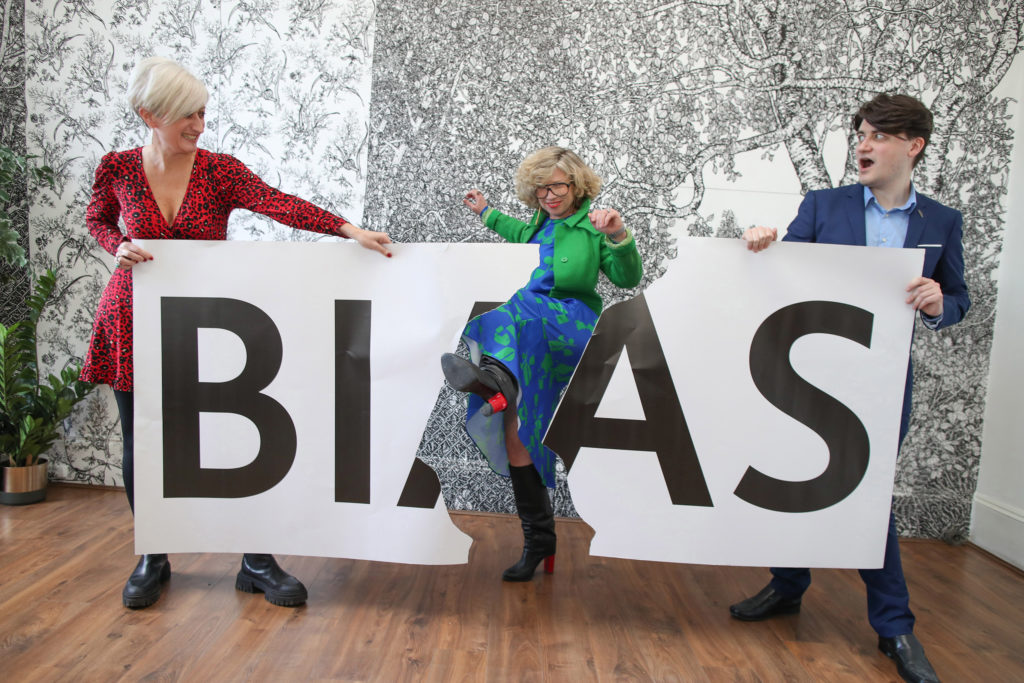 Speakers ranging from CEOs to activists to join online event to mark International Women's Day 2022
Irish charity WorkEqual has announced that it will host a diverse line-up of speakers for an online event, 'Examining Bias – Perspectives on Progress', on Tuesday, 8th March, at 11.00am.
The event is being held to mark International Women's Day 2022 and will feature contributions by a diverse line-up of speakers on combatting bias in workplaces and beyond. The speakers range from CEOs, founders and broadcasters to secondary school students and activists.
WorkEqual is calling on companies across Ireland to join the event to help further the conversation around gender and intersectional bias, with a focus on developing solutions to empower progress for all.
Examining bias in an intersectional way
Commenting today on the announcement of the event, Angela Smith, CEO of WorkEqual, said: "For International Women's Day this year, we're inviting companies from across Ireland to join us to learn from and celebrate a huge variety of perspectives on ending gender bias in the workplace.
"Gender bias is one of five core areas which we work to challenge, and this promises to be a very inclusive look at how we do that — as companies, as teams and as individuals. Our panel will not only look at the area of bias from the gender perspective, but in an intersectional way, looking at how biases held by society at large interplay – one form of bias compounding another. What we want attendees to take away from this event are inspired but practical steps that can be taken in combatting bias in all settings.
"I am inviting any company who would like to join us for this event to get in touch and find out how they can take action and create impact this International Women's Day. This is a great way for companies to drive forward their diversity and inclusion agendas and help us provide our services to women across Ireland through their support."
Event line-up
Ola Majekodunmi, broadcaster, co-founder of Beyond Representation and board member of Foras na Gaeilge
Senator Eileen Flynn, the first member of the Traveller community to serve in the Oireachtas.
Emer Neville, President of the Irish Second-Level Students' Union.
Moira Aston, CEO of Canoeing Ireland and board member of the Olympic Federation of Ireland.
Lewize Mc Cauley Crothers, CEO and founder of the Irish Edtech platform Exit Entry.
Catherine Guy, CEO of NiftiBusiness, Non-Executive Director of the Football Association of Ireland and Children's Health Ireland.
David Monaghan, Deputy Editor, Business & Finance.
A WorkEqual client (details to be confirmed)
There will also be special contributions from Angela Smith, CEO of WorkEqual, and Jock Jordan, Country Vice President of One4all.
The event, which is being produced in partnership with Business & Finance and sponsored by One4all, will be hosted by broadcaster, entrepreneur and founder of WorkEqual, Sonya Lennon. Speakers who will share their thoughts on, experiences of and solutions to gender bias include:
---
Keep up with WorkEqual on social media
Join the conversation by using the following hashtags: #BreakTheBias and #IWD2022