Working in partnership to help women achieve their career goals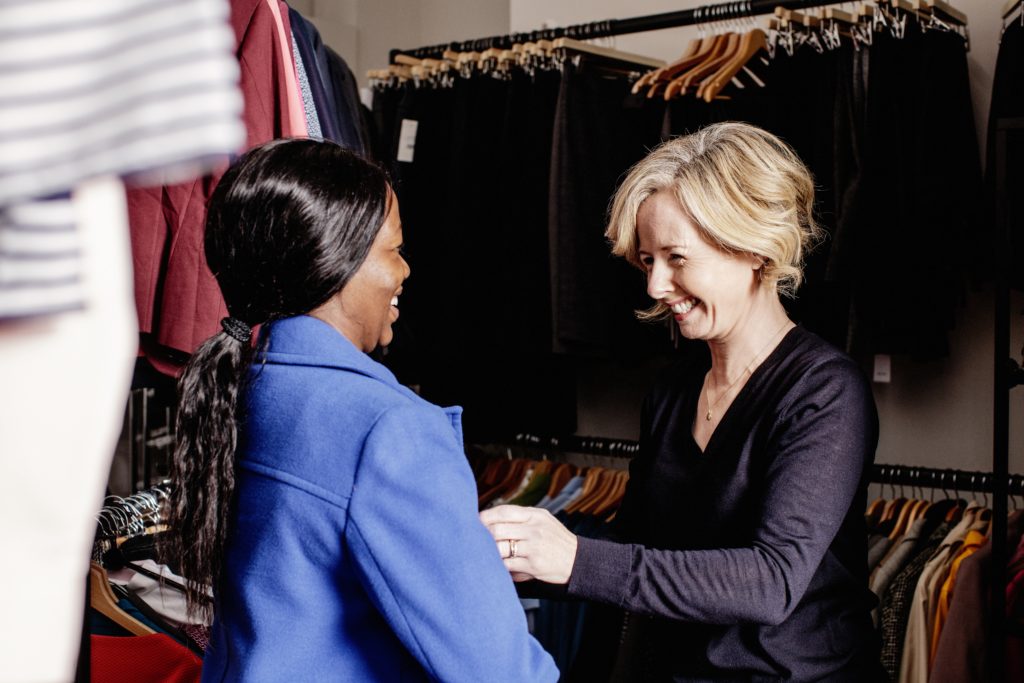 At WorkEqual, our goal is to help women enter or return to the workplace. We often receive referrals from agencies, and we are always happy to help their clients find a new job or return to work. WorkEqual is here to assist all women, through our mentorship, styling consultations, career coaching and CV support services.
We'd like to thank our partners for sharing these kind words of feedback on working with our team:
WorkEqual provided a fantastic opportunity for our IT pre-apprenticeship participants to learn more about the tech industry. This kind of opportunity would not be possible without the assistance of WorkEqual.
They organised for the group to speak with employees from Oracle and learn first-hand how they started their careers and it also gave the participants an opportunity to learn about career progression within the tech industry. 
WorkEqual provides an excellent service to job seekers, by building up the clients' self-esteem and motivational levels. It also provides an amazing opportunity for clients to network with potential employers and learn more about the world of work. Thank you so much for this excellent service and I look forward to working with the team in 2023. 
Debra Crawley, Community Education Lead, An Cosán:
Earlier in the year, WorkEqual hosted an online morning workshop for our Level 5 Business Admin classes. The workshop was split in to two parts, with Maureen McCowan from Soft Skill Success providing a workshop on Making Your Point and Tara Crowley from Optimise Your Wardrobe offering a Styling Workshop.
The participants really enjoyed the morning and felt that the advice they received would be really valuable going forward! Some of the women have since linked in with WorkEqual directly as they continue on their pathway to employment. It's always a pleasure to work with the team at WorkEqual!
Clinical Nurse Specialist, Dublin:
I am a community worker in Mental Health services and heard about WorkEqual through a colleague. My client rang me to say she had a job interview and I made contact with WorkEqual. The ladies there were super quick in getting back to me to arrange a styling session for my client.
A large selection of beautiful clothing, specifically chosen for the type of job, was provided to my client as a result of the session. My client told me it gave her a great confidence boost, and she went away one very happy and beautiful lady! Absolutely amazing service!
As a teacher of adults, I have suggested that my career-seeking students utilise the services of WorkEqual. The students have been visiting WorkEqual since 2016. They come away from the visit feeling more confident and with styling advice and outfits suitable for an interview.
We normally carry out a mock interview with them in their new attire so they can gain extra confidence where needed. They thoroughly enjoy the experience and the one-to-one attention. I'd highly recommend the services of WorkEqual as an extra stepping stone to gaining confidence for yourself or your students.
WorkEqual – here for you:
Our services are free of charge for individuals seeking support. Contact us at info@workequal.ie or by phone on 089 2202015 to find out more. You can also learn more about our other services, such as interview preparation, mentorship and financial education workshops here.