Working together to help women enter or re-enter the workplace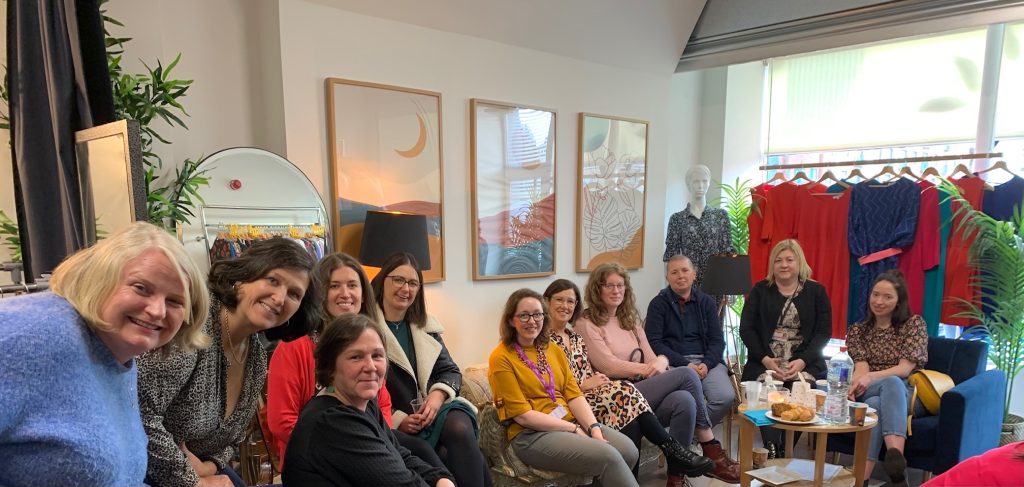 Our core mission is to help women to enter or re-enter the workplace and achieve economic independence. Sometimes the women we work with have been out of the workforce for a number of years to care for loved ones, others may be looking to change careers, and for some, we help them to land their very first job. Whatever your background or experience, we are here to help you.
Many of our wonderful clients are introduced to us through one of our partner agencies or organisations. We work closely with government bodies, charities, local employment groups, education bodies and community groups which play a vital role in helping women across Ireland who are experiencing challenges. Through these partnerships, we can provide tailored supports to help their clients prepare to enter or re-enter the workplace by providing CV support, interview preparation and styling consultation services.
It also means we have the opportunity to meet and work with an inspirational bunch of people from across partner agencies and organisations!
A welcome return to real life!
Over the past couple of years, Covid-19 restrictions meant we couldn't meet any of our partners face-to-face. During that time, we welcomed new members to our own team, we began working with new partners and met lots of new faces over Zoom but nothing beats getting everyone together in person!
So, last October, we invited our referral agencies to join the WorkEqual team for a coffee morning at our boutique in Smithfield. For many, this was the first opportunity they'd had to meet in person and to see our newly refurbished space! We were delighted to host the group and to talk through the full range of our services and our plans for 2023.
Those plans will definitely include more opportunities to get all our partners together so we can continue working together to help women across Ireland to enter or re-enter the workplace. A huge thank you to Dublin North West Partnership, Focus Ireland, TENI, Doras Bui, HSE, INOU, Jobcare, Cherry Orchard Community Training Centre, Employability Dublin North, and Ruhama, who attended on the day and we look forward to welcoming you back again!
We were also touched to receive such lovely feedback from our partners at Doras Bui, Jobcare and Dublin Northwest Partnership:
Working together in 2023!
As 2023 ramps up, we are very excited to continue working with our partners and to meet more groups, agencies and organisations who share our mission to empower change for women across Ireland.
If you work in the areas of women's, health, community, charity, equality, or employment and you'd like to find out more about accessing our free, tailored supports for your clients, we want to hear from you!